Most important projects:

Ministry of Defence, Republic of Serbia, Directorate of Defence Technology

2011 – 2012 – BPN 30 "Kozara". Scope of works: re-motorization. Complete project of re-motorization, dissasembly of old main engines, installation of diesel-electro propulsion (under the rules of Uprava za utvrdjivanje sposobnosti brodova za plovidbu). Project and manufacturing of the following systems: main engine cooling system, bilge system, wheelhouse, main and auxillary engines exaust system, heating system. Project, procurement and manufacturing of bow thruster (90kW), project, mounting and centering of propulsion electric motors (2x250kW), manufacturing, delivery and mounting of electrical cabinets for fire-fighting system, bilge system, boiler room, fuel oil transfer system, engine room ventilation system, hull repair (replacement of steel plates), manufacturing, mounting and assemblingof stainless steel fresh water tanks (18m3), mounting of central lubrification system, manufacturing of new shafts and gear box, mounting and centering of gear box, assembling of frequency converter.
2012 – 2013 – BPN 30 "Kozara". Scope of works: interior design works, fresh water system, sanitary water and drenage system, ship ballast system, instalation of ship's internal communication system...
Ministry of Defence, Republic of Serbia, Military Technology Institute

2013 – RML 341 and RPČ 214. Scope of works: project, procurement and installation of complete navigational system, incuding independent power supply, NMEA 2000 network, navigational river radar, AIS transponder, weather station, depth meter, etc. All instruments are connected to the ship's navigational computer – ECDIS with radar overlay
&nbsp

British Marine Fleet Technology Limited (BMT),Vancouver, Canada – following projects:

2010 – Arctic tug "Legacy class ATB tug" – three vessels: "M/V Legacy", "M/V Legend", "M/V Liberty". We made workshop documentation of all ship's piping systems. Buyer is "Crowley Maritime Corporation", and ships were built in "Dakota Creek Industries", Anacortes WA, USA. Under the supervision of ABS and United States Coast Guard (USCG)
2009 – Fast fire-fighting ship "Fast fire boat" – two vessels: "Three Fourty Threee" and "Fire Fight Two", world's biggest fire-fighting ships. We made complete workshop documentation, cutting layouts and documentation for all ship's systems. Buyer is "Federal Department of New York City" and ships were built in "Eastern Shipyards", Panama City, Florida USA. Under the supervision of ABS and United States Coast Guard (USCG)
2008 – Oil platform supplier "Anchor Handling Tug Supplier". We made complete classification documentation, for the client "Navi form", Vancouver BC, Canada. Under the supervision of ABS
&nbsp
Yugoimport SDPR, Belgrade, Serbia – following project:

2005 – Aluminum fast patrol boat type "Coral" – 20 vessels. Scope of works: classification, project, specifications and workshop documentation, building technology, welding plan for whole series. Manufactured and delivered 11 vessels (prototype and 10 objects). Classification documentation under the rules of Lloyds Register of Shipping (LR). Our client and exporter was "Yugoimport SDPR" for Ministry of Internal Affairs, Nigeria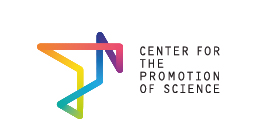 Center for the Promotion of Science, Republic of Serbia

2012 – Scientific laboratory ship "ARGUS". Scope of works: detailed ship repair. Under the supervision of JR

2013 – Manufacturing of stationary fire-fighting systems, capacity of 3.000l
Other projects:
&nbsp
DAMEN tankers, Novi Sad , Serbia

2007 – Self-propelled river tanker, classification documentation under the rules of Jugoslovenski registar brodova (JR)
&nbsp
Testyla Shipping, Toronto, Canada and Wessels Haren, Germany

2006 – Project and workshop documentation, specifications and manufacturing of aluminum wheelhouse, with all aluminum equipment for transoceanic cantainer ship capacity of 5.000t. Under the rules of Germanisher Lloyd (GL)
&nbsp
Abu Salma Transport Company, Khartoum, Sudan

2006 – Feasibility study for the manufacturing of passenger ship/restaurant with access pontoon and bridges. Scope of works: preliminary design, general arrangement, main cross-section, technical description, specifications of materials anad equipment with manufacturers, budget price and exploatation costs. Under the rules of Germanisher Lloyd (GL)
&nbsp
Neodom Shipbuilding, Izola, Slovenia

2008 – Feasibility study for the manufacturing of pusher and barges with the capacity of 500t for Whit Nile river. Scope of works: preliminary design, general arrangement, main cross-section, technical description, specifications of materials and equipment with manufacturers, budget price and exploatation costs. Under the rules of Germanisher Lloyd (GL)
&nbsp
Univercity of Novi Sad, Faculty of Technical Science, Novi Sad, Serbia

2007 – 2008 – Agreement on business and technical cooperation in the preparation of the detailed design of the pier for docking cruise ships. Scope of works: consulting activities on the development of technical documentation for mooring pontoons for boats, project development of small pontoons for mooring boats and watercraft, technical documentation, which included analysis of the location, the properties of the waters, architectural design and consultation on the harmonization of construction, mechanical and electrical projects with shipbuilding project. Under the rules of Jugoslovenski registar brodova (JR)
&nbsp
&nbsp
&nbsp
For the purpose of participation in national and international tenders we have been developed following series of ships:
&nbsp
Series of fast aluminum ships for the needs of police and border police:

FPPC 25, FPPC 27, FPPC 30, FPB 12-Z, FPB 16. Scope of works: detailed design, technical description, general arrangement, 3D models, prices, plans and building schedule
&nbsp
Series of fast aluminum boats for fast respond in accidental situations (for needs of fire-fighting and rescue services):

FRFB 12 with inboard engine and jet propulsion
FRFB 10 with outboard engine
&nbsp
System for collecting of floating debris from river and lake surfaces, which consists of work boat – collector (trash skimmer) with conveyor system, transport barge with conveyor system and shore elevator
&nbsp